You can use group discounts to offer your registrants a discount for purchasing a quantity of tiers.
In this article we're going to assume you know how to create a discount, if you don't please see How to Create a Discount before going any further.
1) Click Registrations in the Side Navigation.
2) Click the Actions button then select Discounts from the menu.
3) On the Discounts screen, click the Add Discount button.
4) Fill out the information on the page as if you're creating a normal discount.
5) Toggle Group Registration Discount to 'On' and create your discount parameters.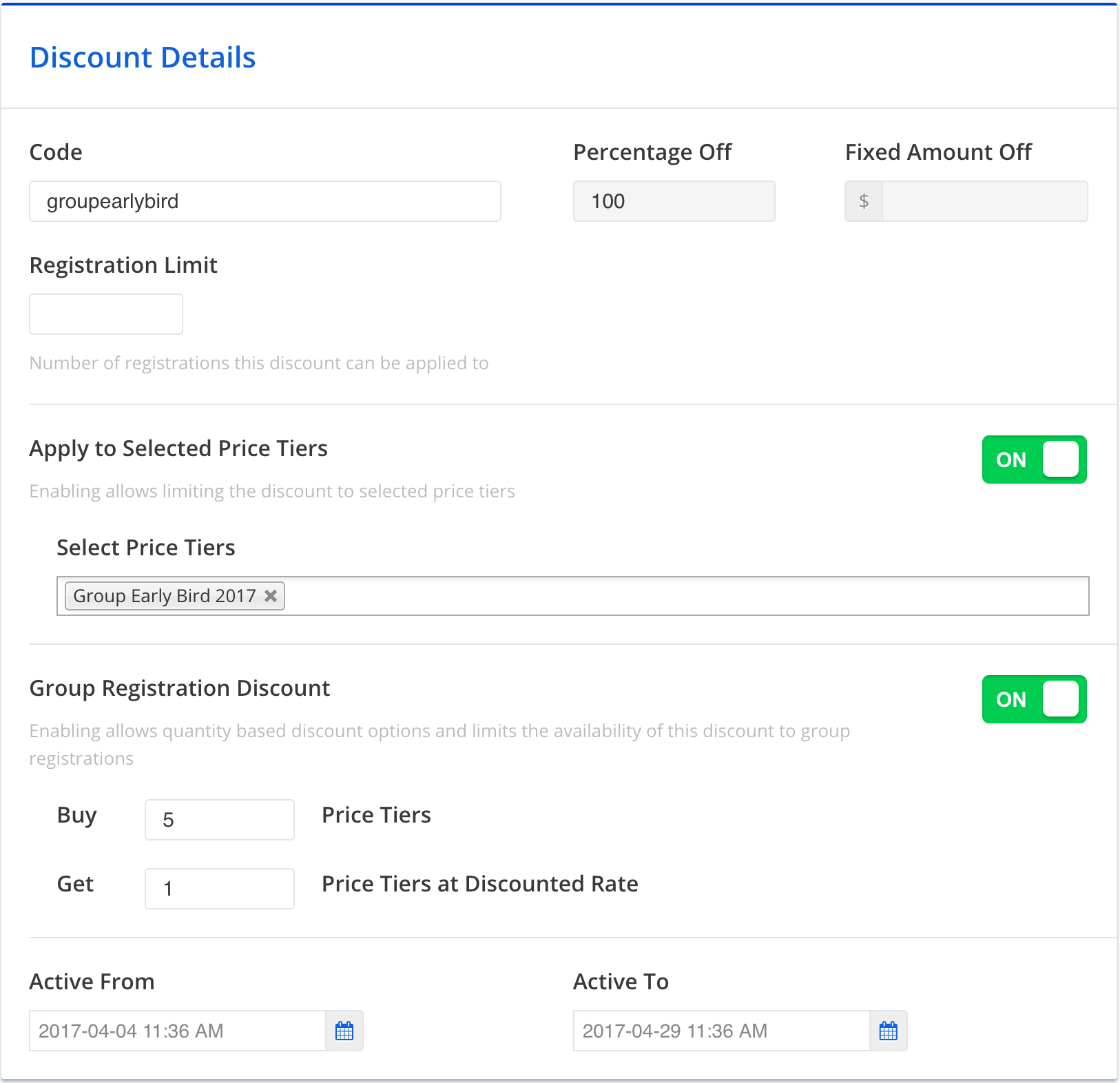 Here's a breakdown of the example above:
Code: this is the same as in creating a regular discount, in this case "groupearlybird" is the code.
Percentage Off/Fixed Amount Off: just like when you make a normal discount, you must select how the discount is calculated, either by a percentage or fixed amount off.
Select Price Tiers: this is where you select the Price Tiers registrants must use to get the discount, in this case it's "Group Early Bird 2017", but you can select more than one Price Tier here.
For your registrants
For your users they will need to add 6 Group Early Bird 2017 price tier registrations in Group Registration to then apply the code groupearlybird to the last registration to activate the discount.
Did this answer your question?