Holding an event on the west coast and you're on the east coast? Not a problem with the Time Zone selector!
The Time Zone selector in the Event Settings page allows you to choose the time zone applicable to your event. Once you have selected a time zone, all event settings containing start and end times will default to the selection, including Forms, Price Tiers, Discounts, Registrant Types, Sessions, Livestreams and Meetings.
Click Event Settings.
Under the Event Dates Section, enter the Start and End Dates for your event.
Click the Start and End Times for the event. Be sure to enter the times in the event location time.
In the Time Zone selector, a drop down menu will give you choices of time zones. Click on the time zone of the event.
Click Save.
This page is also where you can go to edit times, dates and the time zone after the event has been created.
Note: If editing a time zone, be sure to edit the times as well. For example, if changing from 3:00 p.m. Eastern time zone to the Pacific time zone, the time will not automatically adjust, i.e. it will still display as 3:00 p.m. Pacific.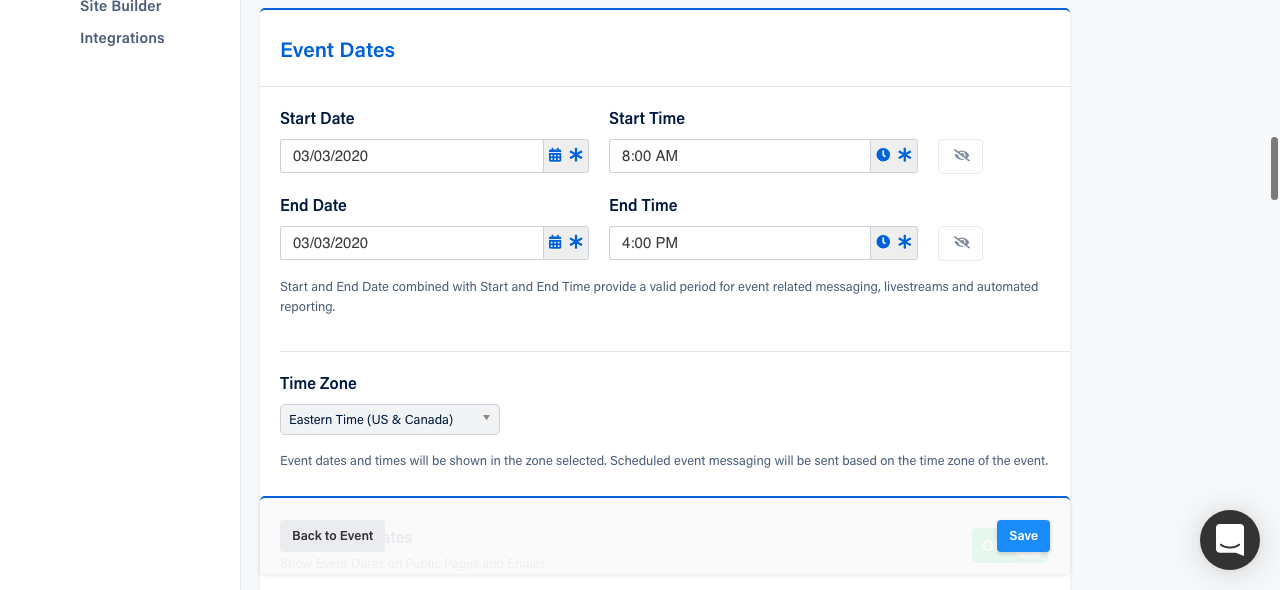 Did this answer your question?