The Overview for Quick Onboarding Introduction summarizes the CS ecosystem functionality -- great for new users or those needing a refresher!
Once you have clicked on your event, you will be taken to the Events page. In the upper left corner is the Introduction tab: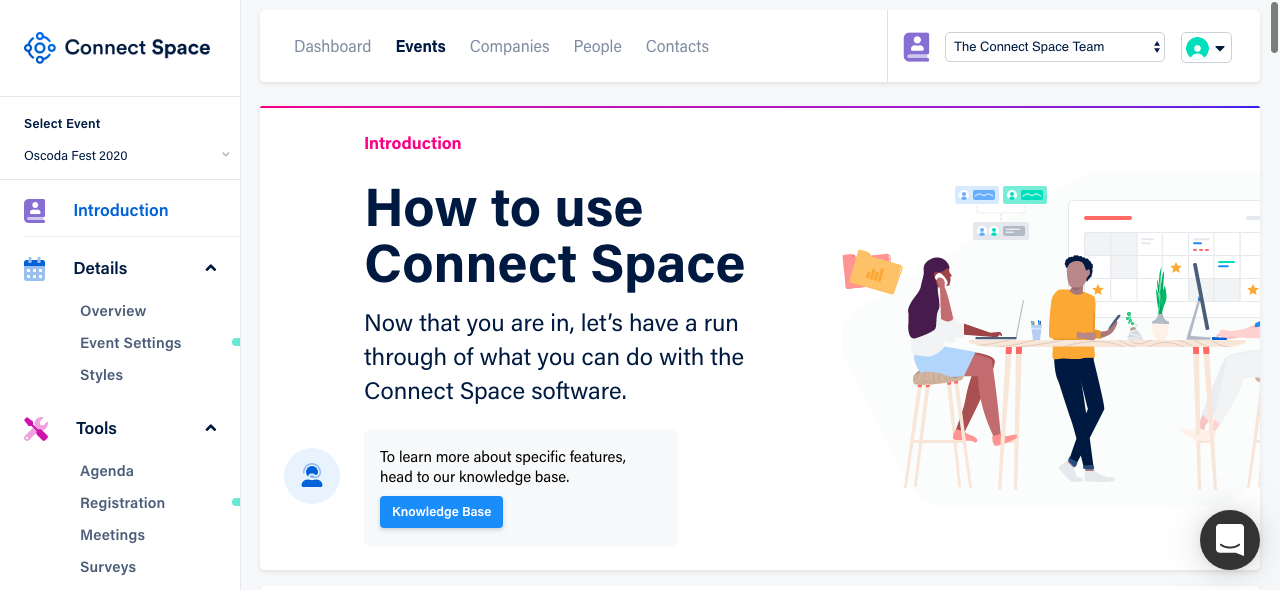 (Notice that there is also a link to the Knowledge Base Article library for more specific information on Connect Space functionality)
Click on Introduction
The following list of function topics is displayed:
Event
Styles
Agenda
Registration
Meetings
Survey
Binder
Send Email
Check In
Payment
Reports
Contact
along with descriptions of what functionality is contained in each tab.
For others using additional aspects of the ecosystem, the following topics display as well:
Event Tags
Forms
Mobile
Time Sheets
Integrations
Remember, you can always click the Knowledge Base Article link to dive deeper into each function!
Did this answer your question?