You can add an image to your event invite! Learn how here.
If you want to have more control over the look of your email invites you can use an image instead! We've made it simple for you to upload an image to the body of the email.
1) Click Send Email in the Side Navigation
2) Click the Add Event Invite button.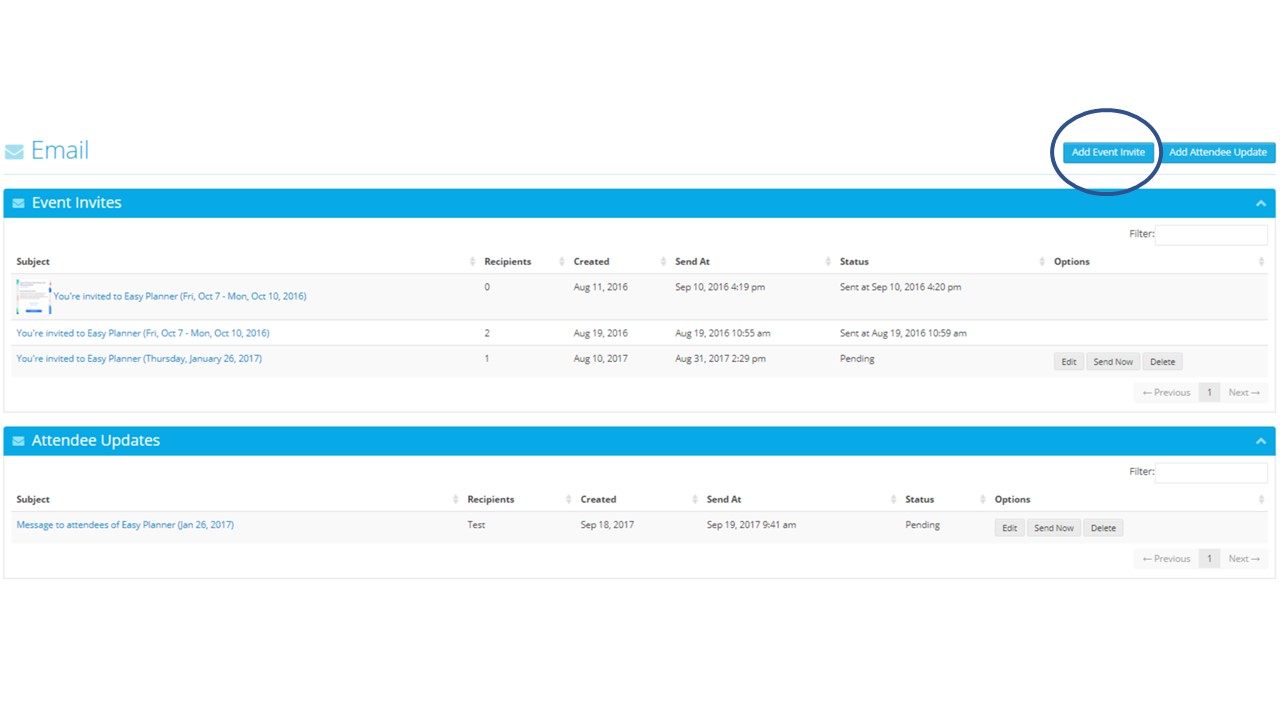 3) Scroll to the Email Image section of the Add Invite page and click the Choose File button next to Upload Image to select the image you want to upload from your computer.

Below is a example of an image as the email's body: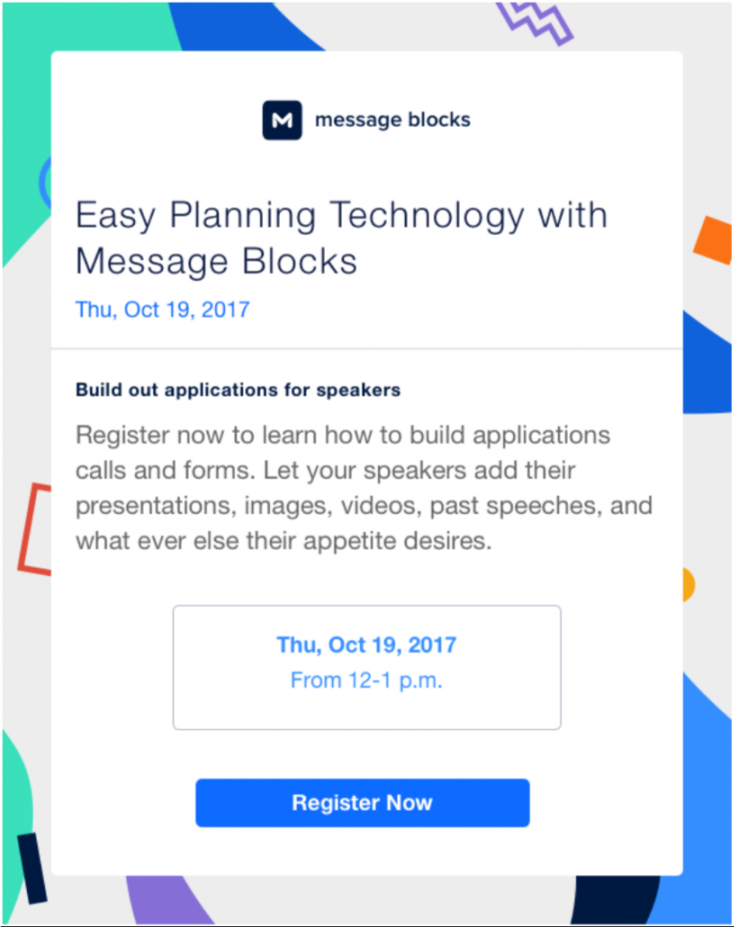 Note: This option replaces the body of the email with an image. When your invitees click on the image they'll be taken to your event's registration site. The image should be exactly 600 pixels wide and no more than 5MB. The preferred file type is .png.
Did this answer your question?