Learn how to track your event sites with Google Analytics.
Use our built-in integration tool to connect your Connect Space public pages to Google Analytics for visitor tracking and other reporting. You will first need a Google Analytics account to get started.
How to add your Google Analytics Tracking ID
1) Click on your profile icon
2) Select Manage Team from the drop down menu.
If you do not see this option, you do not have permission to view or edit your team.
3) Click the Edit Team button.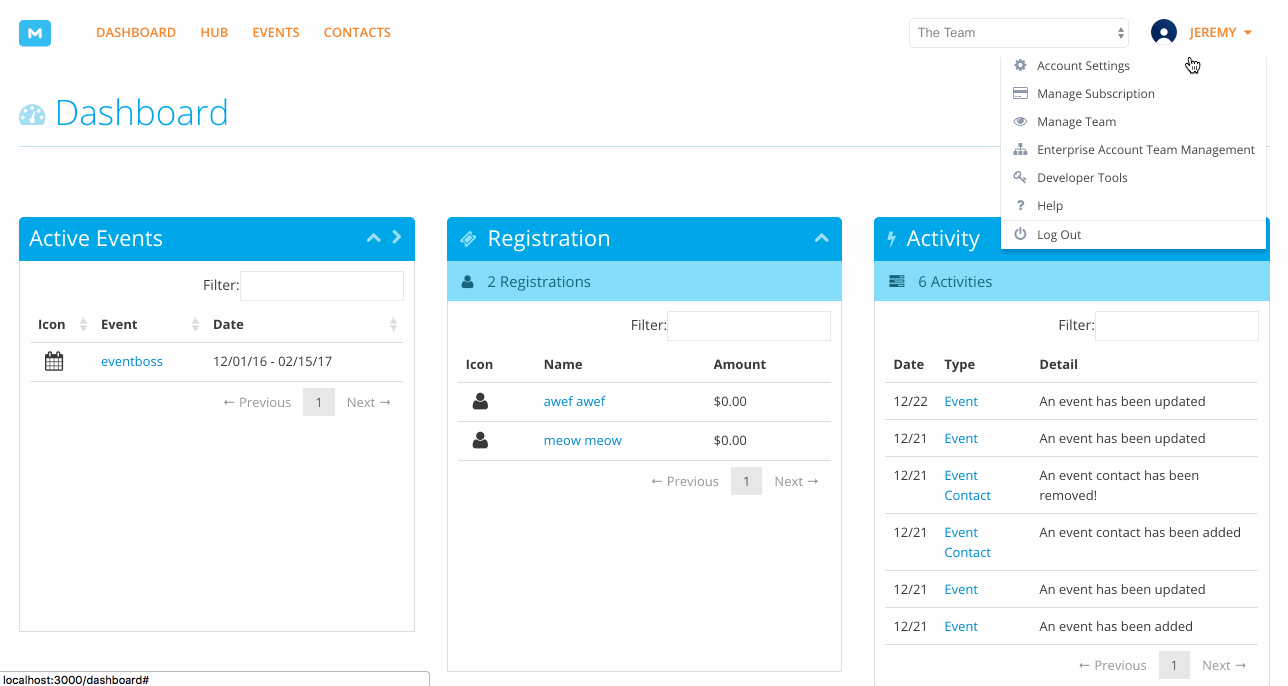 Note: If you aren't sure how to find your Google Analytics tracking ID, visit Google's documentation .
4) In the Google Analytics Tracking ID box, enter your tracking ID, and then click Save.
It may take up to 24 hours for site statistics to populate in Google Analytics.

What pages are tracked?
Any page that is intended for Attendees or external visitors will be tracked by the integration, such as the Agenda.
Did this answer your question?