Learn how to offer offline payment to your attendees! Give them the option to pay without using a credit or debit card!
You can offer three methods of offline payment in Connect Space: Check, Invoice, and At The Door.
1) Click Registration in the Side Navigation.
2) Click the Registration Settings button.
3) Scroll to the Payment Options section and toggle on the offline payment methods you want to offer your registrants.
A text box will appear beneath the option you selected enabling you to display any payment specific instructions to your attendees as they complete their registration. This could be information about where to send payment, how to confirm payment, etc.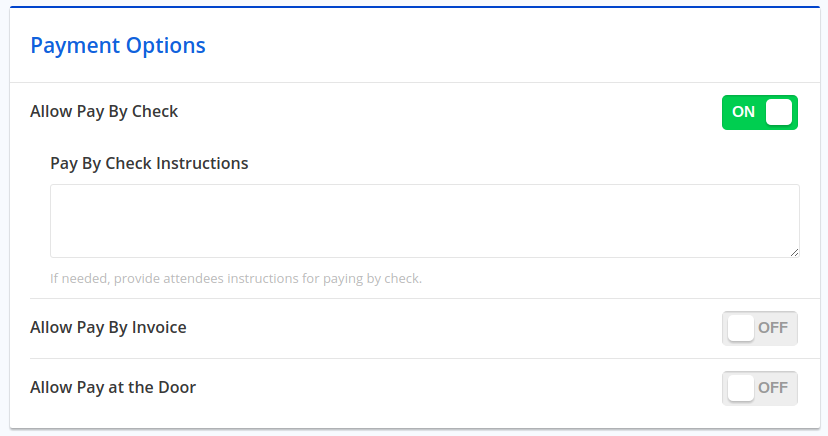 4) Click Submit
Did this answer your question?