Use Attendee Updates to send an email to people that have completed their registration.
Leading up to event day you'll want to send updates and reminders to your registrants, which is where Attendee Updates come in.
To create an Attendee Update:
Click Send Email in the side navigation.
2) Click the Add Attendee Update button.
3) The first three fields in the Event Details section will be auto-completed, but you can change this information if you'd like.
Enter your Event Invite's body text in the Message section. Use the text format options above the input box to bold, italicize, underline, link or create a numbered/bullet list.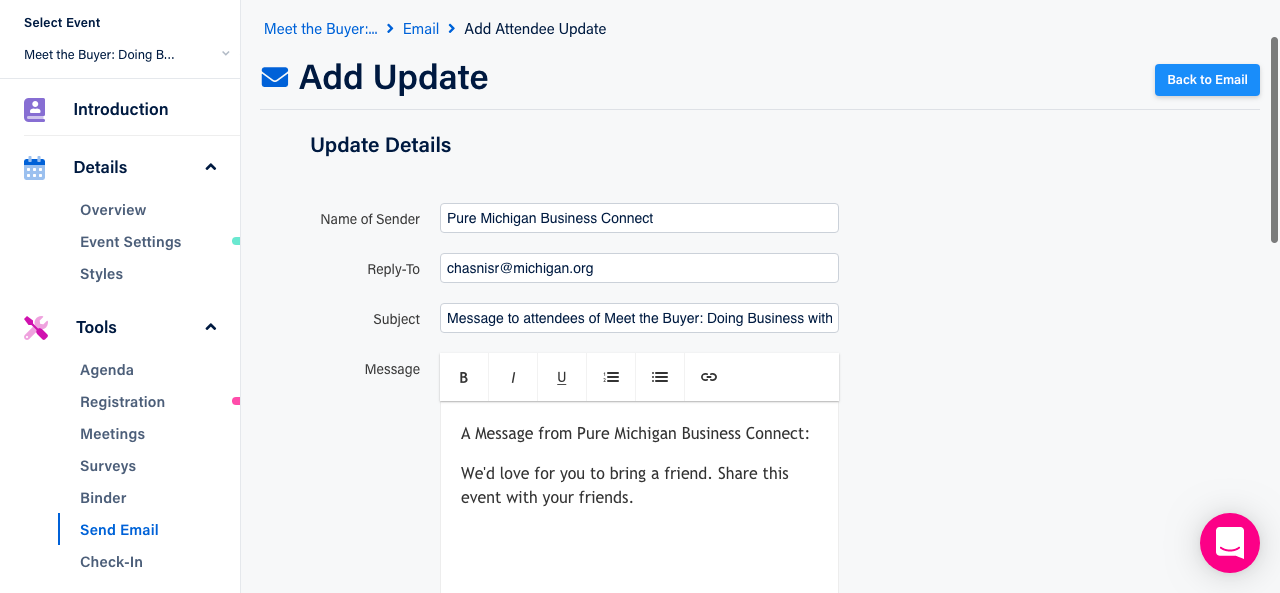 Check the My Agenda box to replace the event's agenda with the attendee's agenda (use this if you've required attendees to select Breakout Sessions).
4) In the Send At section, click the calendar icon to open a display of a monthly calendar. Use the arrows at the top of the window to navigate between months. Select Add Time to specify the time of day the email is sent.
Note: While planning your event it's best to set a far off date, so you have time to test your email.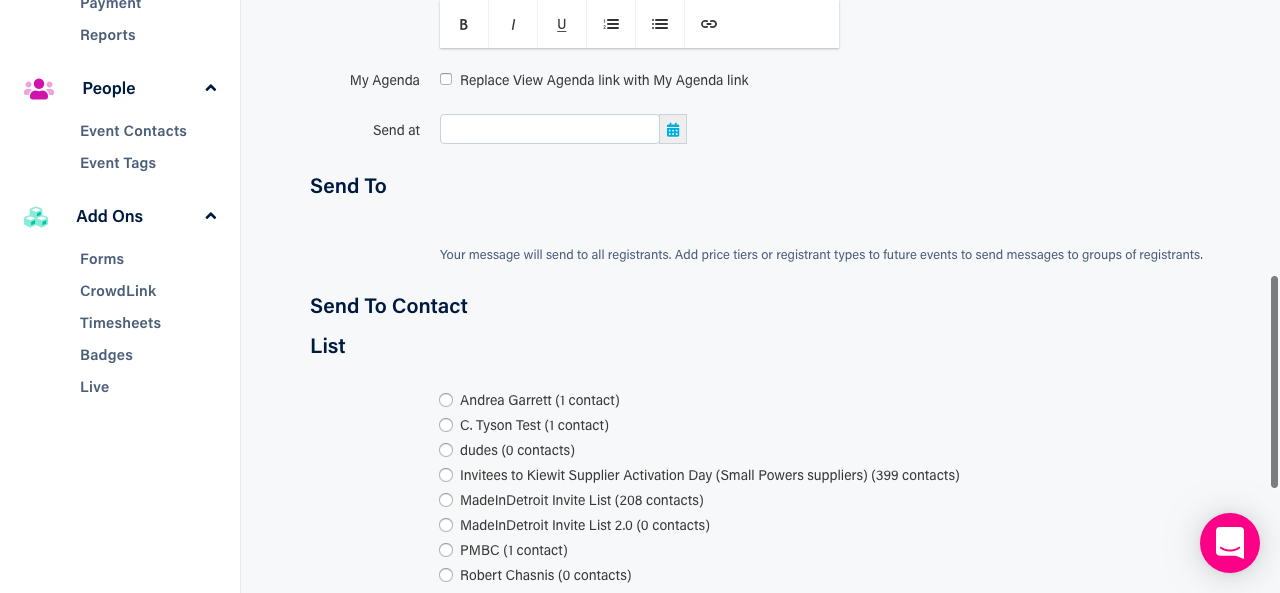 5) In the Send To section you can choose to send the Attendee Update to all registrants or you can select the Price Tiers you want to send the email to.

6) Click the Submit button to save the email.
Did this answer your question?