You can enable guests to register for a series of sessions using one Price Tier by creating a track! Learn how here.
Summary
A Track is a series of sessions a guest registers for with one price tier. A planner could have multiple tracks running at the same time or over many days, with Connect Space you can plan both.
This article will assume you're familiar with building an Agenda and creating Price Tiers already, if you aren't check out How to Build Your Agenda and How to Create a Price Tier before continuing.
1) Click Agenda in the Side Navigation
2) Add a Day for each Track you want to create. You can create multiple Days that have the same date, this is how you'll create your Tracks (you'll want to name those days according to the Tracks you're creating), see the image below for more clarity.
3) Add the Sessions to the appropriate Day (Track).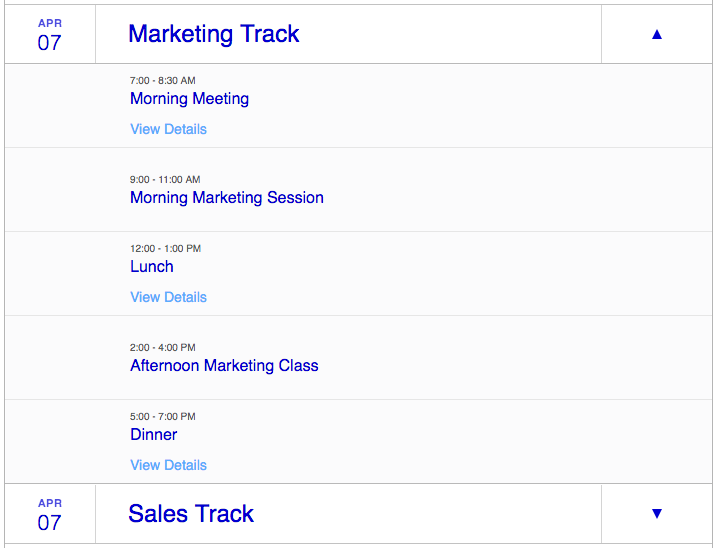 The image above is an example of the attendee-facing agenda with tracks. The Marketing Track and Sales Track both take place on April 7, but can have different agendas.
3) To setup Price Tiers that correspond to specific tracks, click Registration in the Side Navigation.
4) Add a Price Tier.
In the Options section under Days Included, select the Days (Tracks) you want to associate with the Price tier.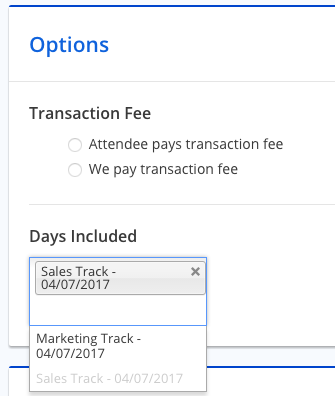 5) Click Save.
Did this answer your question?