This article describes how to use Price Tiers in your registration.
Summary
Don't let the word "Price" throw you off. While they are primarily used to accept paid registrations they're more than ticketing, you can use Price Tiers for free and even to sell event SWAG too!
This article is going to cover how to create a Price Tier.
1) Click Registration in the Side Navigation.
2) Click the Price Tiers button.
3) Click the Add Price Tier button to create a new price tier.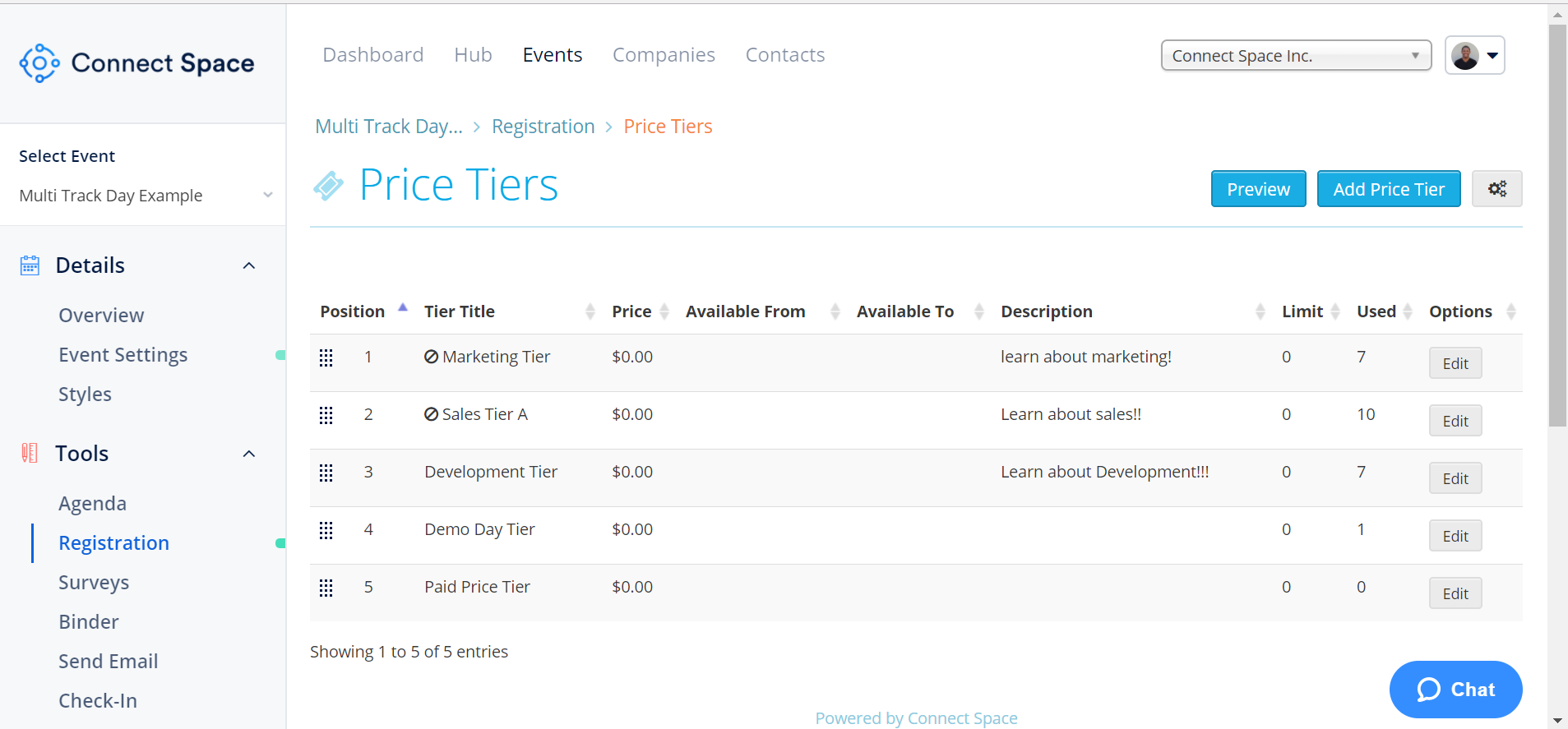 4) Fill out the fields to create your price tier, and click Save when finished.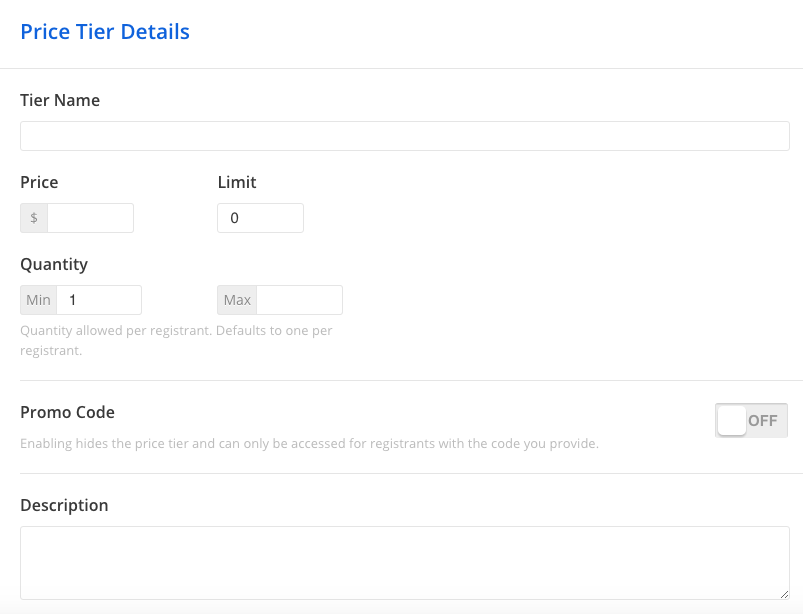 Tier Name will appear next to a check box for attendees to choose when they register.
Price is how much the Tier costs. If you're creating a free event enter "0". Limit is the maximum number of times a price tier can be used by ALL registrants.
Quantity enables you to create a Tier where the registrant may want to buy multiples of an item, such as merchandise. Attendees will see a drop-down window with the range you set here.
Promo Code enables you to hide the Price Tier and set up a code which will be required to choose this price tier. For more information please see How to Create Hidden Price Tiers.

Description is any text you would like your registrants to see as they make their selection. Here you can provide more information about the Price Tier.
Transaction Fee is where you decide who pays the payment processing fee.
Attendee pays transaction fee will add any merchant and processing fees to the Order Summary for your registrant to pay.
We pay transaction fee automatically removes the fees from the sum after the registrant has completed their transaction.
Days Included associates a price tier with a specific day(s) in your agenda. If you have a multi-day event and want to have different Price Tiers based on how many days a registrant will attend you can handle that here.
Availability enables you to limit when the Price Tier can be purchased. Use the From and To fields to set the availability range.
Note: If the price tier has a promo code, the code can only be used between these dates.

Disable Price Tier deactivates the Tier.
Did this answer your question?