Not all organizations use the 12-hour format as their standard time format, if you use the Military or 24-hour time formats, read on!
When you create an event in Connect Space the 12-hour time format is selected by default. If you would like to change this:
Click Event Settings in the side navigation.
2. Scroll to the Event Dates section. Under Time Format you can select which time format you'd like to use. Don't worry if you still see the 12-hour time format on the planner side, your time format changes will be reflected on your event site.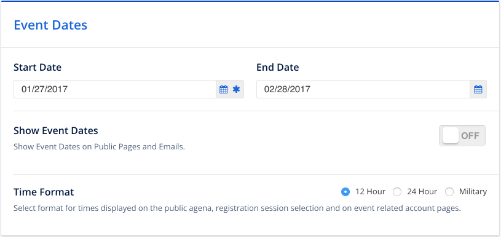 3. Scroll to the bottom and click the Save button when you're done making edits.
Did this answer your question?