Learn how to use our Report Builder!
The Custom Report Builder allows you to move beyond the pre-made reports we offer and create the report you need.
1) Click Reports in the Side Navigation.
2) Click Event Reports.
3) Click the grey gear button, then select Registration Report Builder from the dropdown.
4) Drag and Drop from the Available Fields into the Selected Fields to choose the data you want on your report.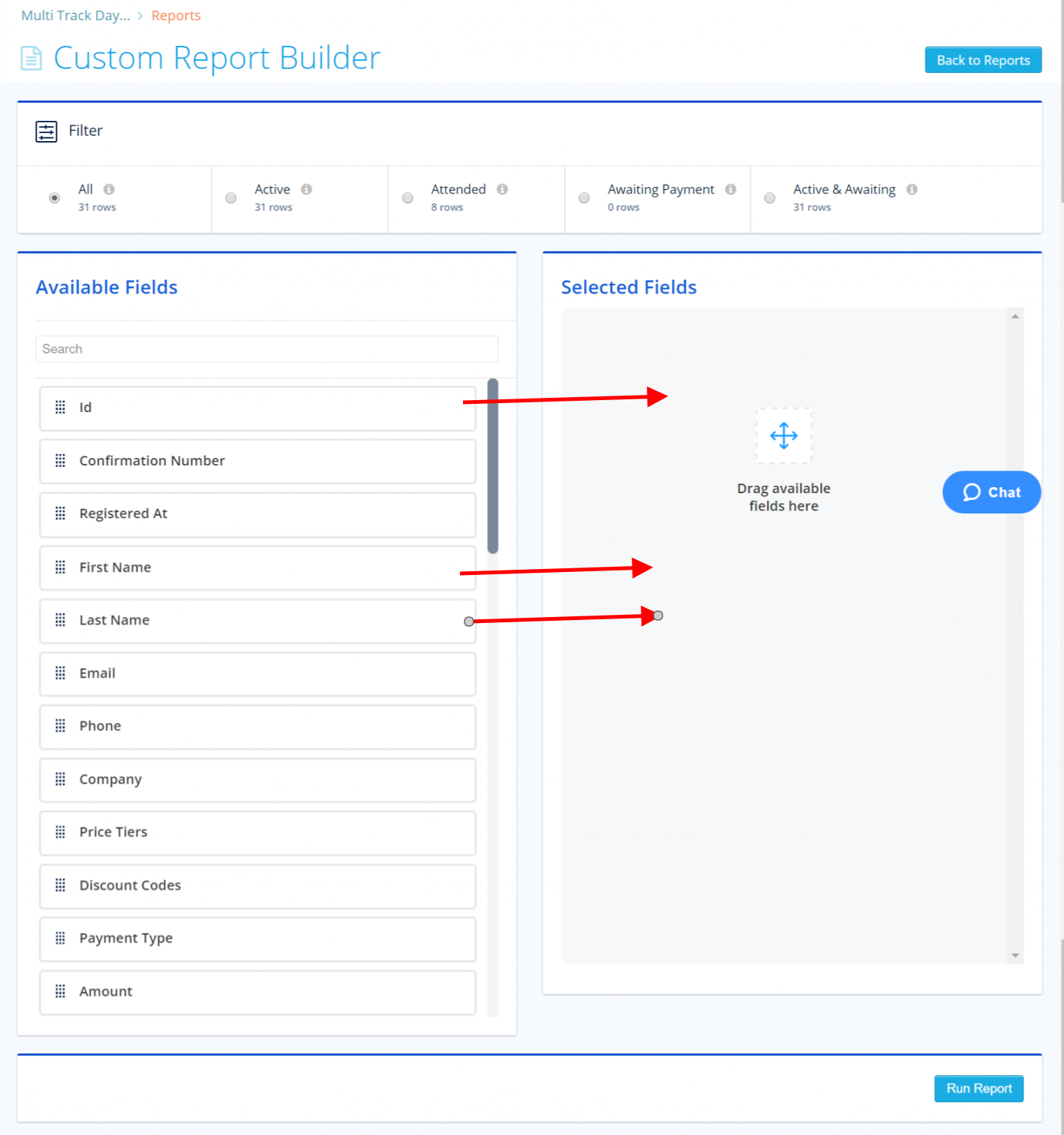 4) Order the fields in Selected Fields from top to bottom based on how you want them to show up in the finished report. The fields will be from left to right in the report spreadsheet.
5) Click Run Report, and an email will notify you when it has completed!
Did this answer your question?