Give your Exhibitors the visibility they deserve and make your Attendee experience that much better with CS Expo Booth!
1. Under the People section in your left navigation, select Event Contacts.
2. Select Exhibitors.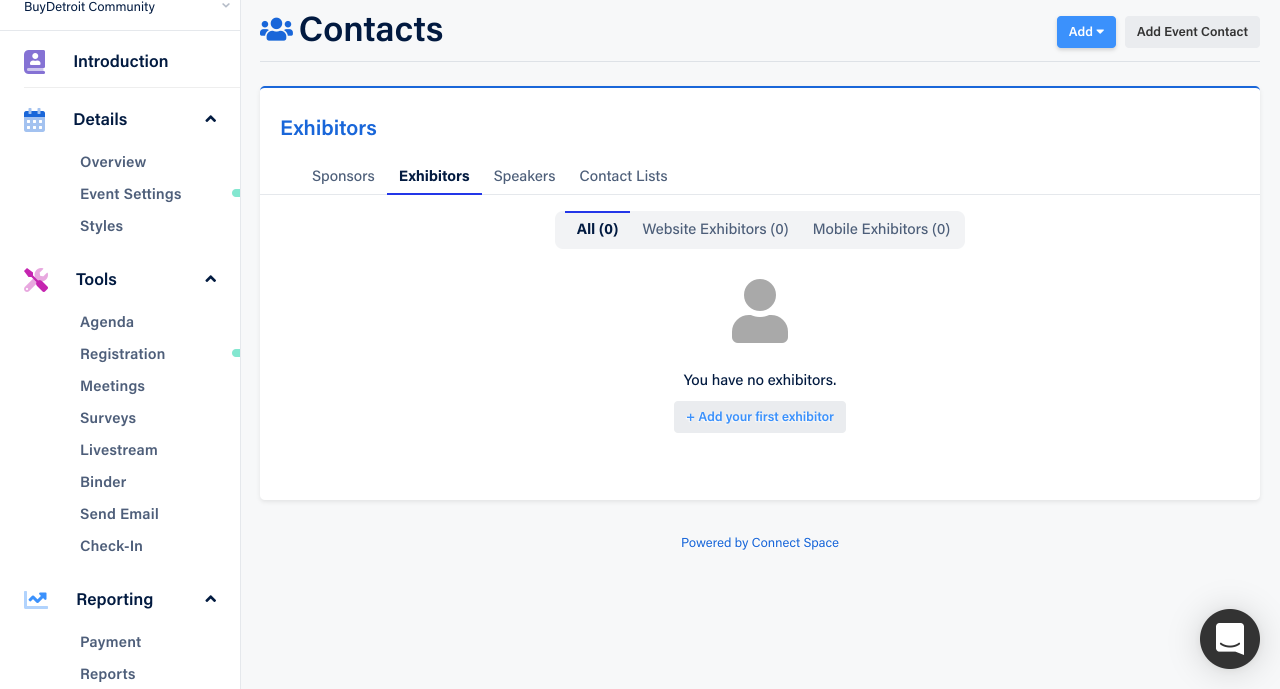 3. Click "Add your first exhibitor"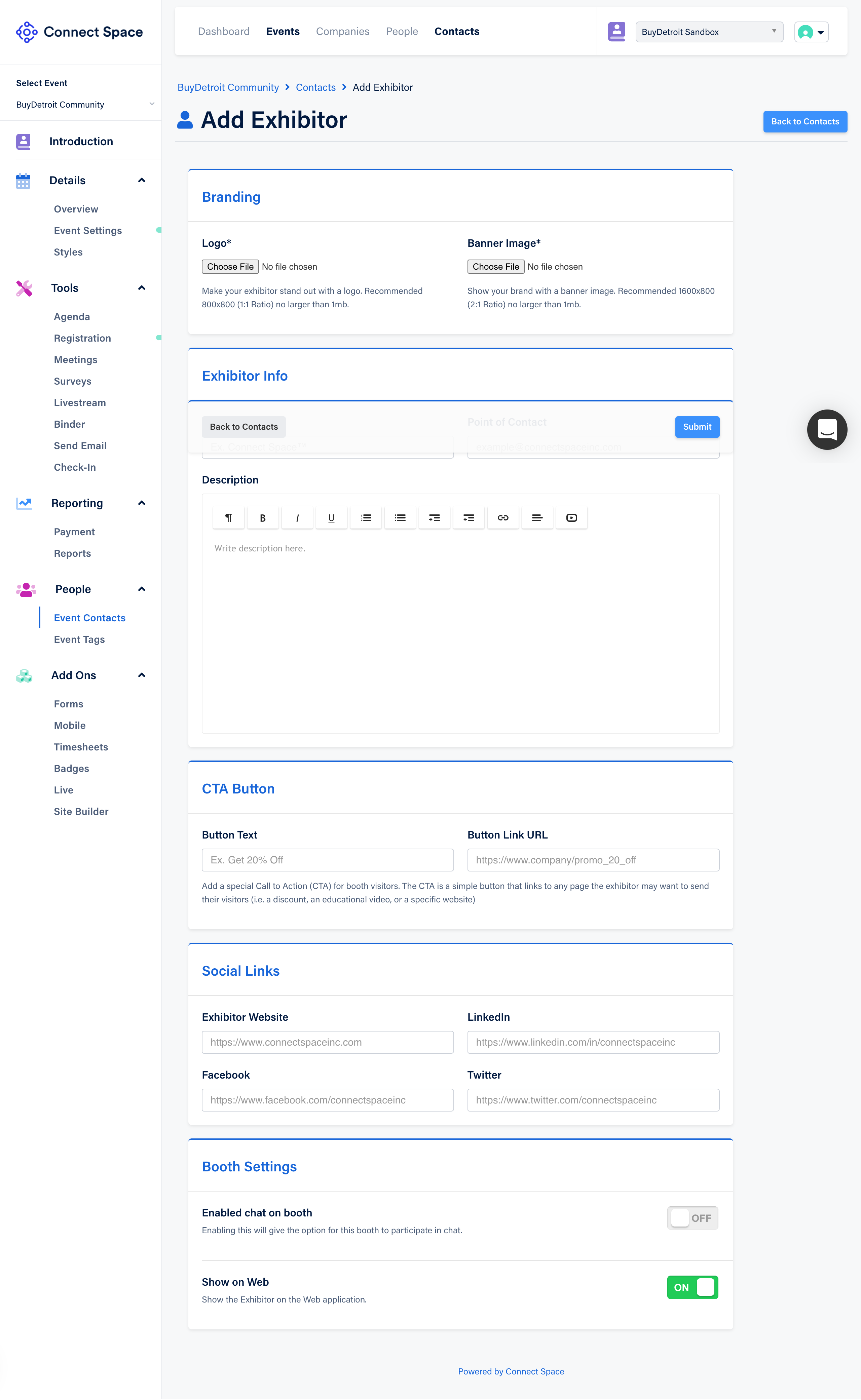 4. Under Branding, import your Exhibitor's Logo and Banner Images.
5. Under Exhibitor Info, enter the Exhibitor's bio, story or interesting information about the Exhibitor.
6. Under CTA Button (Call to Action) enter any Button Text or a Button Link URL to give your attendees an opportunity to benefit from something special your Exhibitor is offering (see the suggestions).
7. Under Social Links, enter your Exhibitor's social media links.
8. Under Booth Settings, you have the option of enabling Chat between the Exhibitor and Attendees, and the ability to show the Exhibitor on the web app (the default for this option is ON).
9. Click Submit to save your entries.
To Edit an existing Exhibitor, simply click on that Exhibitor, make any necessary changes, and click Submit to save those changes!